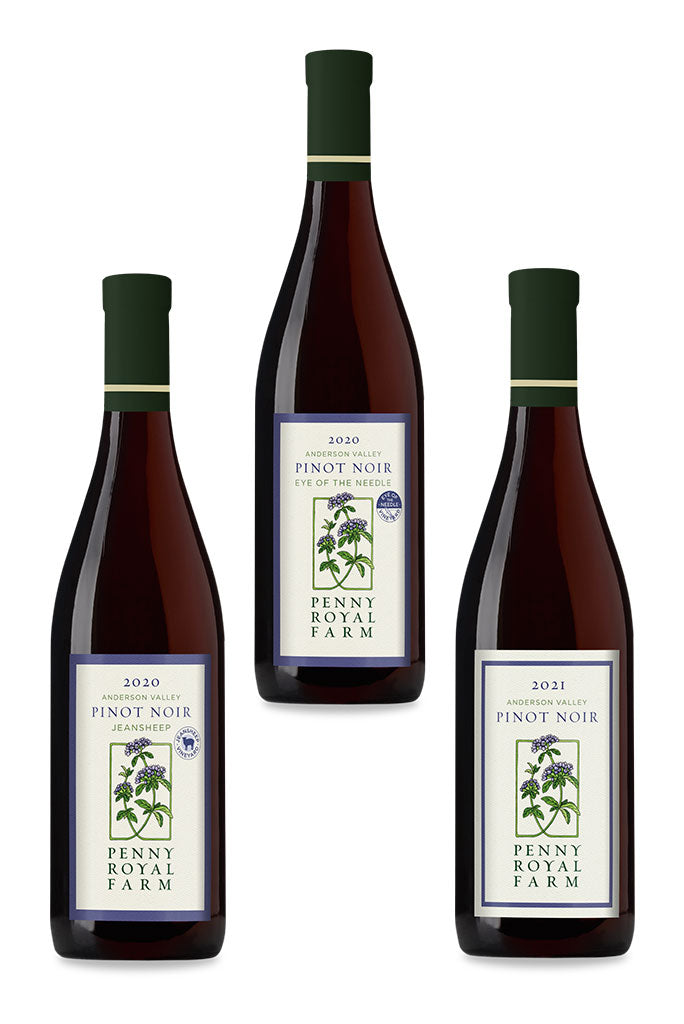 Wine Pack: Rosy Horner
Sale price
$282.49
Regular price
$628.00
 MEMBERS SAVE MORE
Our Vine to Table shipment and members receive priority on purchase and a 15% discount on all wines and packs! Not a member yet? Join us!
A selection for Pinot Noir lovers and those who delight in a taste of place.
PACK DETAILS
This special savings pack includes:
2021 Pinot Noir, Anderson Valley (2 / 4 bottles): Deep ruby color, autumn bouquet aroma, and flavors of black currant and tart cherry; aged 10 months.
2020 Pinot Noir, Jeansheep Vineyard (2 / 4 bottles): Rich Santa Rosa plum flavor spiced with cardamom and a summer forest nose; 18 months aging, 100% Clone 667.
2020 Pinot Noir, Eye of the Needle Vineyard (2/4 bottles): Sun-ripened blackberries, and smoked paprika flavors with a pronounced dried violet nose; limited-production, aged 18 months, 100% Clone 115.