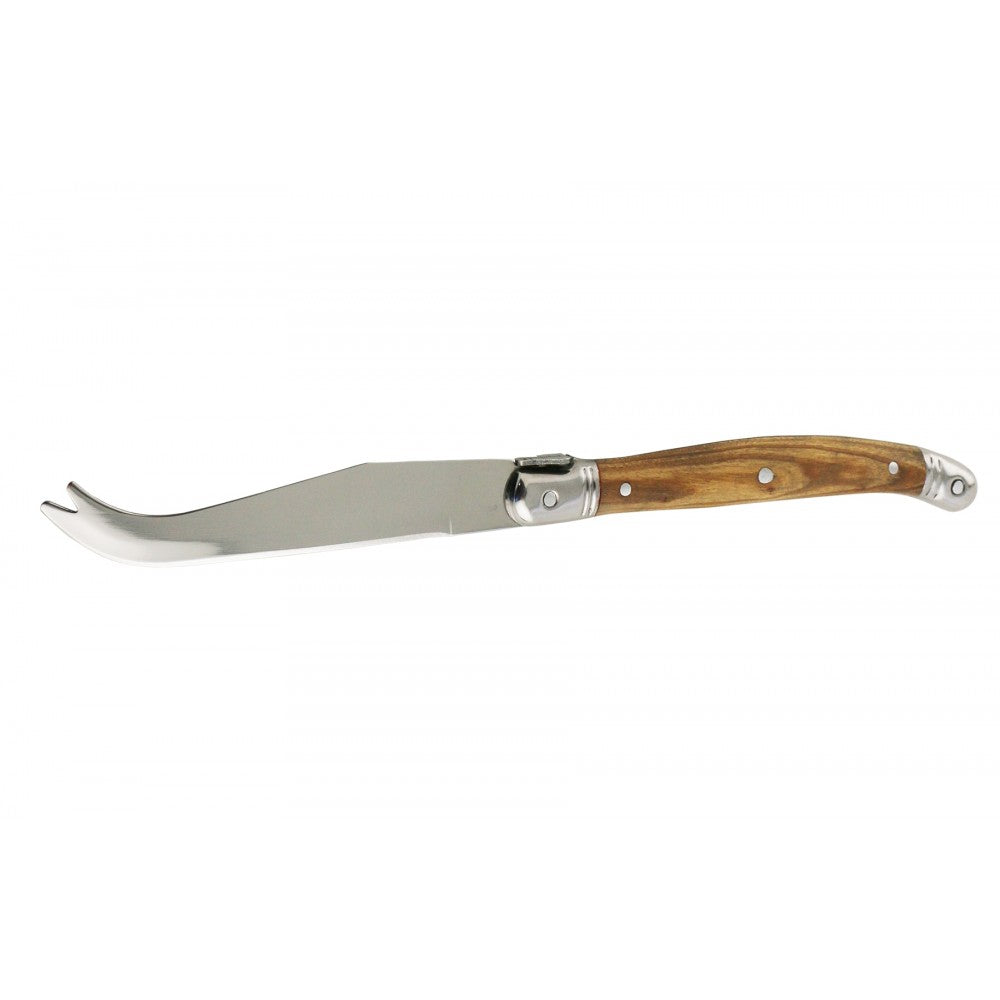 Olivewood Cheese Knife
This board and cheese knife are the perfect pair to help create your farmstead spread! Both are made of genuine olivewood and customized with Pennyroyal Farm designs.
DETAILS
Olivewood Board: 12" x 7 7/8" x 1/2"
Olivewood Cheese Knife: Manufactured by Laguiole; 10 1/8" length with forked tip
The grain may be straight, interlocked or wild and the olivewood is cream or brown with darker brown or black streaks.