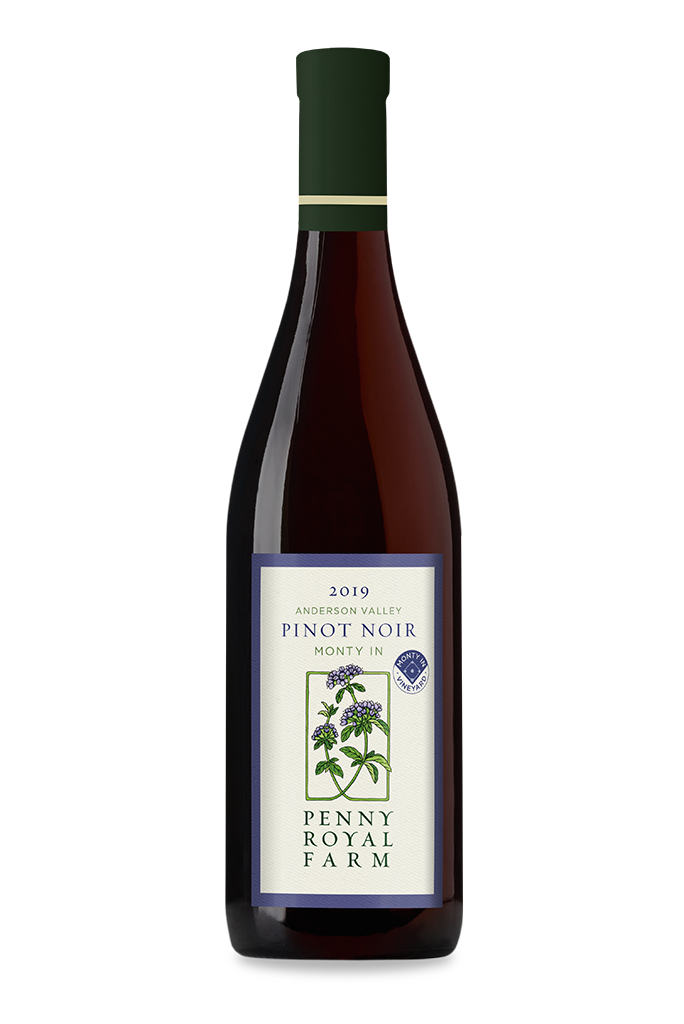 2019 Pinot Noir, Monty In Vineyard, Anderson Valley
LIMITED RELEASE
This limited-production wine is reserved for our Vine to Table members and we're allowing for a few cases to be purchased! Vine to Table members receive priority on all wine releases and bottle discounts. Join us and enjoy the perks!
Long ago, Monty, a pitcher for the Boonville Loggers made a name for himself by consistently hitting the strike zone in the field that is now our backyard. Out of the 15 acres of Pinot Noir in our vineyard, we feel that these 9 barrels spotlight why an all Clone 667 reserve wine can be a home run. The 2019 vintage is a deep garnet color and has a woodsy, forest-fruit flavor with hints of ruby cacao and anise. Its signature herbal warmth combined with a big structure all live up to its namesake and is best matched with another heavy-hitter, our most awarded tomme, Boont Corners Vintage.
DETAILS
750 ml
100% Estate Grown Pinot Noir, Clone 667 (100%)
Aged 18 mos in 60 gal French Oak Barrels
Cheese Pairing: Boont Corners Vintage
Case Production: 123
Alcohol: 13.8%
TA: 6.0
pH: 3.65
AWARDS
Editor's Choice
2023 Wine Enthusiast, 94 Points
Double Gold
2022 Harvest Challenge, Best of Show, Best of Anderson Valley
Gold
2022 San Francisco Chronicle Wine Competition