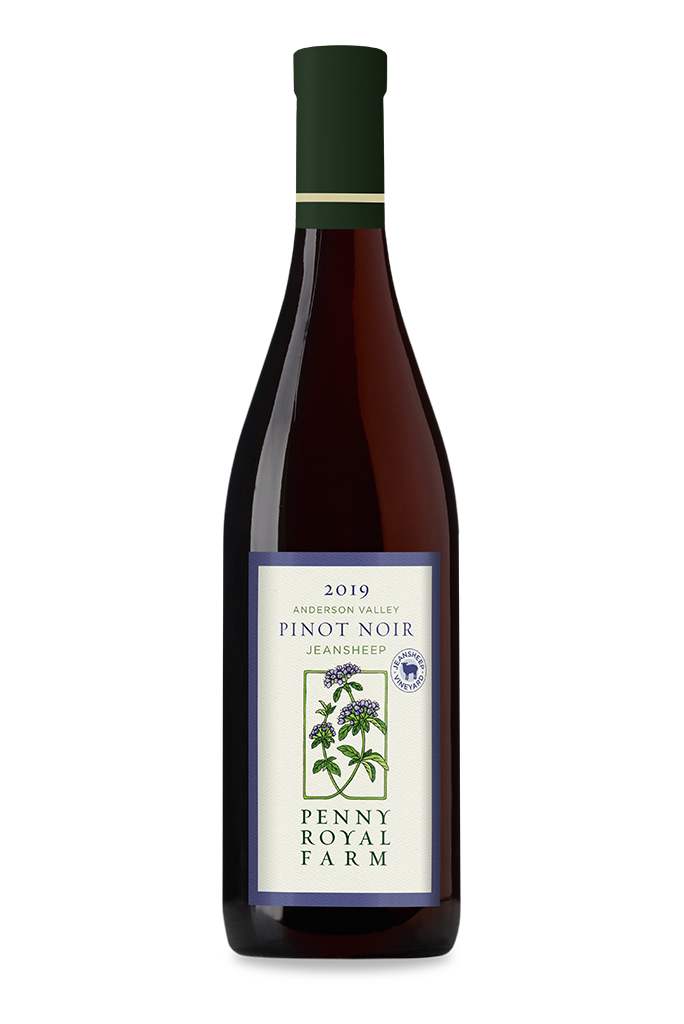 2019 Pinot Noir, Jeansheep Vineyard, Anderson Valley
LIMITED RELEASE
This limited-production wine is reserved for our Vine to Table members and we're allowing for a few cases to be purchased! Vine to Table members receive priority on all wine releases and bottle discounts. Join us and enjoy the perks!
Our Pinot Noir from Jeansheep Vineyard is a limited-production wine made fully from 20 stand-alone rows of clone 667 which are located near the Bollie's Creek and the "Gentlemen's Club". The wine is aged for eighteen months in barrel. A later harvest, longer fermentation, no fining, and extended oak-aging regime produced this polished, dark beauty. This noticeably fruit-forward vintage has a distinct plum flavor infused with anise and cardamom. It has a structure that is built like a buck. We recommend giving it an extra swish in the mouth to experience its silky mouthfeel. The rounded tannins are truly something to bleat about!
DETAILS
750 ml
100% Estate Grown Pinot Noir, Clone 667 (100%)
Aged 18 mos in 60 gal Radoux Integration Oak Barrels

Cheese Pairing: Boont Corners Vintage
Case Production: 220
Alcohol: 13.7%
TA: 6.0
pH: 3.56