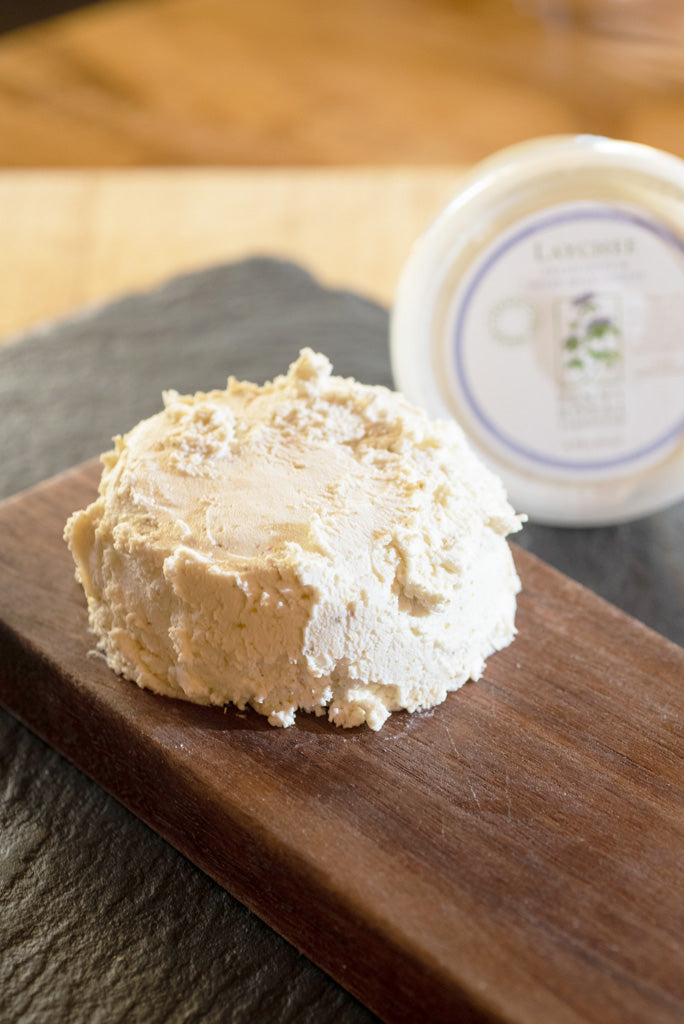 Laychee with Fennel Pollen & Pink Peppercorn
NEW CHEESE
One of our seasonal favorites is now available online! Vetted by Farm to Table members and requested by many, enjoy the latest release from our creamery.

Love our cheese? Become a Farm to Table member -- five shipments a year of our seasonal farmstead cheeses plus enjoy many farm benefits!
We make a fall-inspired blend of our fresh and tangy Laychee cheese with fennel pollen and pink peppercorn—evoking the earthy and spicy nature of the season. We enjoy its tasteful harmony when paired with our Pinot Noir.
DETAILS
Fresh Goat & Sheep Milk
Available in 6 oz
Made with cultured pasteurized goat & sheep milk, rennet, salt, fennel pollen, pink peppercorn.
Wine Pairing: 2019 Pinot Noir, Anderson Valley