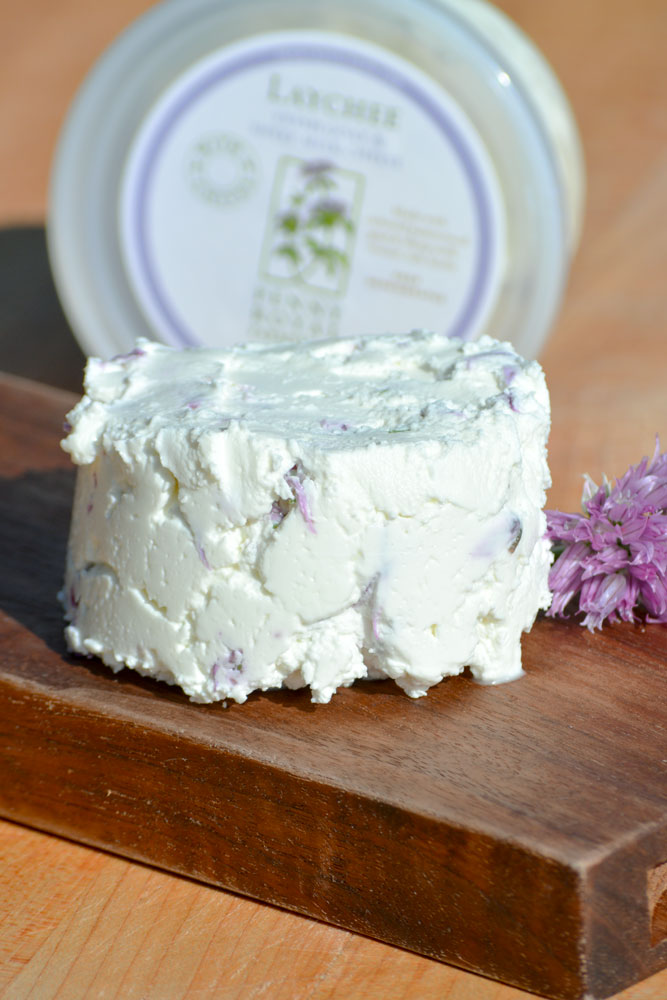 Laychee with Chive Flowers
CHEESE SUBSCRIPTION
Love our cheese? Become a Farm to Table member -- five shipments a year of our seasonal farmstead cheeses plus enjoy many farm benefits!
Laychee signals a new season of cheesemaking, and is as bright and vibrant as the blossoms that mark the passage of winter to spring. We make a seasonal blend of our fresh and tangy cheese with the first of our garden's chive blossoms—giving it a subtle, spring onion flavor.
DETAILS
Fresh Goat & Sheep Milk
Available in 6 oz
Made with cultured pasteurized goat & sheep milk, rennet, salt, herbs.
Wine Pairing: 2020 Chardonnay, Hammer Olsen Vineyard