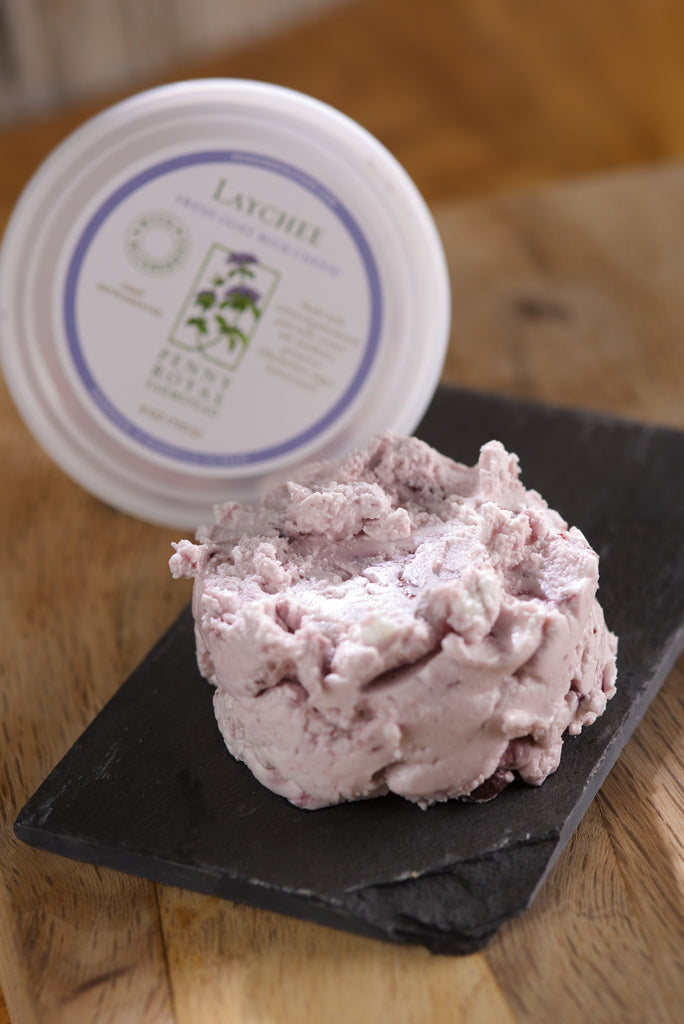 Laychee with Blueberries
CHEESE SUBSCRIPTION
Love our cheese? Become a Farm to Table member -- five shipments a year of our seasonal farmstead cheeses plus enjoy many farm benefits!
The versatility of our Laychee is highlighted in this limited blueberry varietal. The juicy sweetness of our homemade preserve--made with last summer's harvest-- blends nicely with the lemon notes of the cheese.
DETAILS
Fresh Goat & Sheep Milk

Available in 6 oz
Made with cultured pasteurized goat & sheep milk, rennet, salt, blueberry preserve (blueberries, sugar).